Koemonitor: integral assurance system for the dutch dairy farming sector
Through KoeMonitor [Cow Monitor] the EU Hygiene Regulation 853 and the Official Control Regulation (OCR) 2017/625 are complied with. Apart from this, KoeMonitor complies with the national Dutch laws, such as certain parts of the Regulation on Veterinary Medicines, the Veterinary Regulations and with a number of above-statutory requirements of the quality systems of Dutch dairy companies.
KoeMonitor is a system with which producers of dairy products can demonstrate that they produce food in accordance with the statutory requirements. KoeMonitor includes various parts showing that the rules for animal health, animal welfare and food safety of milk in the dairy farming sector are complied with (assured) and that only milk coming from healthy cows are processed into foodstuffs.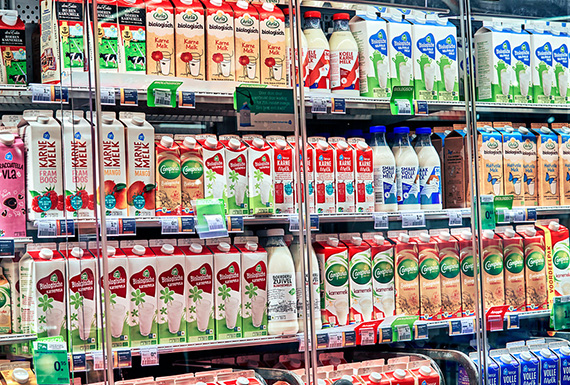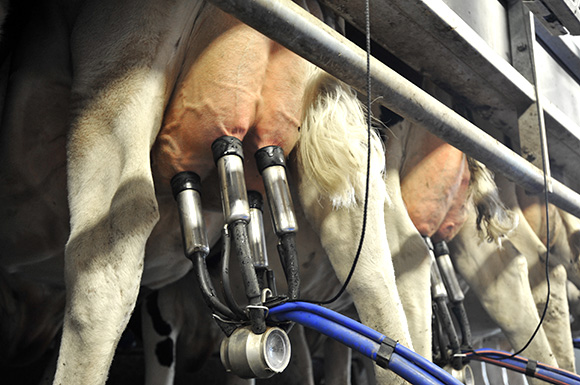 From the EU Hygiene Regulation 853
Health requirements for raw milk production.
Raw milk must come from animals:
that do not show any symptoms of infectious diseases communicable to humans through milk;
that are in a good general state of health, present no sign of disease that might result in the contamination of milk and, in particular, are not suffering from any infection of the genital tract with discharge, enteritis with diarrhoea and fever or a visible inflammation of the udder;
that do not have any udder wound likely to affect the milk;
to which no unauthorised substances or products have been administered and that have not undergone illegal treatment within the meaning of Directive 96/23/EC; and
in respect of which, where authorised products or substances have been administered, the withdrawal periods prescribed for these products or substances have been observed.
Raw milk from any animal not complying with the requirements must not be used for human consumption.
Insight into operational management, risks and effectiveness of improvement measures
KoeMonitor gives in an independent way a practical overview of the status of animal health and animal welfare, and assures food safety concerning the milk. With KoeMonitor as integral assurance system, Dutch dairy farmers and dairy companies demonstrably comply with requirements of laws and regulations as well as above-statutory requirements of customers and third countries.
KoeMonitor interlinks KoeData (Cow Data, the new name for the Continuous Animal Health Monitor), KoeAlert (Cow Alert, the system which assures that dairy farmers only supply milk coming from healthy cows) and KoeKompas (Cow Compass, a management system that gives an overview of animal health, animal welfare and any possible risks at the fairy farm). This makes KoeMonitor an integral programme with which Dutch dairy farmers and veterinarians can work together on the health and welfare of the livestock and the food safety of dairy products.
Overlap in current instruments
Until the year 2020, dairy farmers, dairy companies, veterinarians and inspection authorities had to deal with various instruments that assure and monitor animal health, animal welfare and milk quality/food safety. These include, for instance, the Periodic Farm Visit, the Continuous Animal Health Monitor, KoeKompas and the Farm Health Plan with the accompanying Farm Treatment plan. Each instrument had its own purpose and history and was based on the EU Hygiene Regulation, Dutch national laws and regulations and/or above-statutory requirements of third countries and customers. None of the these instruments included full assurance of food safety/milk quality, animal health and animal welfare. This has lead to unnecessary complexity for dairy farmers and dairy companies. Additionally, the demands internationally made on this type of instruments are always changing. For instance, it is increasingly required that inspections are independent and assured.
Available for dairy companies
KoeMonitor is available for dairy companies and dairy farmers in the Netherlands as from 1 January 2020. Dutch dairy companies will determine themselves whether or not they want to make use of KoeMonitor. If they do, they will follow the method of working described here. The Periodic Farm Visit, the Continuous Animal Health Monitor, the Farm Health Plan and the WelzijnsMonitor [Welfare Monitor] have been integrated into the KoeMonitor working method.
Roles and criteria for veterinarians
The veterinarian plays an important advising and monitoring role in KoeMonitor. To KoeAlert applies a monitoring role in the framework of the EU Control Regulation 854/Official Control Regulation 2017/625 With respect to KoeKompas and KoeData the veterinarian has an advising role. Dependent on their activities, veterinarians must have various registrations and agreements. To KoeKompas applies a qualifying training in Integral Cow Management. Veterinarians with this qualification have been included in a register. To KoeAlert applies a separate qualification and registration because of the monitoring task. Veterinarians can choose themselves which role they want to fulfil.